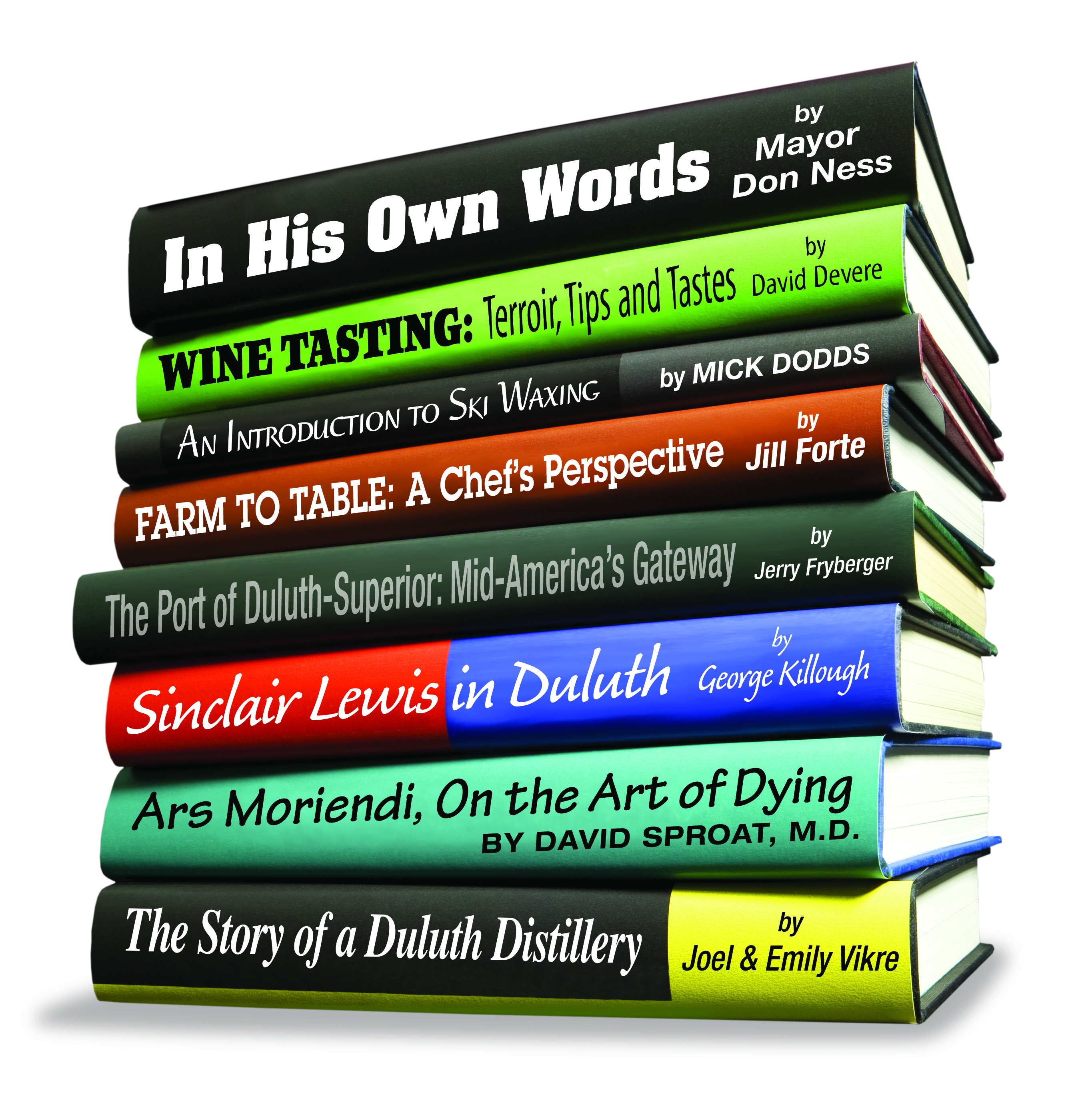 The Duluth Library Foundation is pleased to announce that it will host its 4th annual "Learning & Libations at the Library" at the Duluth Public Library, 520 W. Superior Street, on Saturday, September 19, 2015, from 6:00 pm until 9:30 pm. The after-hours library will be transformed by candlelight, black tablecloths, and wine into a venue where guests have an opportunity to learn from eight local specialists speaking on diverse topics:
David Devere (SavvyNomad.com), "Wine Tasting: Terroir, Tips, and Tastes"
Mick Dodds (Ski Hut), "An Introduction to Ski Waxing"
Jillian Forte (At Sara's Table), "Farm to Table: A Chef's Perspective"
Jerry Fryberger (Hallett Dock Company), "The Port of Duluth-Superior: Mid-America's Gateway"
George Killough (College of St. Scholastica), "Sinclair Lewis in Duluth"
Don Ness (Duluth Mayor), "In His Own Words"
David Sproat, M.D., "Ars Moriendi: On the Art of Dying"
Joel & Emily Vikre (Vikre Distillery), "The Story of a Duluth Distillery"
Among the event's highlights, Mayor Don Ness will give an exclusive first public reading in Duluth from his anticipated new book, Hillsider: Snapshots of a Curious Political Journey—a sneak peek at a political memoir that will have its official launch in early October. Copies of his book will be available for sale.
The evening begins with a social hour and ends with a dazzling array of hors d'oeuvres, coffee, and dessert. It is topped off with a silent auction.
The event—which raises funds to support library programs and the purchase of library materials—costs $62.50 per person, or $125.00 per couple (in honor of the library's 125th anniversary), and is the Duluth Library Foundation's signature event.
Guests can register online at www.duluthlibraryfoundation.org or by calling (218) 730-4262 and are encouraged to do so soon, as class selections fill up fast.