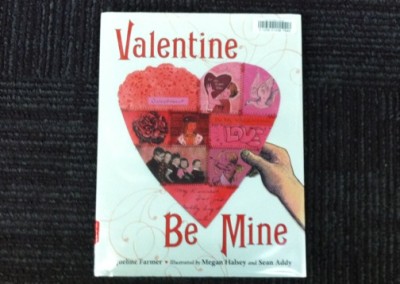 You love the library, and so do we at the Foundation. In recognition of the Duluth Library Foundation's 24th anniversary—it was founded on Valentine's Day, 1990—we've pulled together a list of 24 reasons to love the Foundation:
1. Financially supports the library's Teen Anime/Manga Club, which monthly attracts upward of 30 teens.
2. Annually supports the community-wide read, "One Book, One Community."
3. Annually provides lump sum gift to Duluth Public Library for purchase of new books, DVDs, and other library materials as well as support of programming for infants, children, young adults, adults, and seniors.
4. The Foundation's Permanent Endowment reached the $1 million milestone at the end of 2013, promising stronger resources for the library.
5. Held "Libations at the Library," a delightful fundraising event, for last two years.
6. Secured a grant for new patio furniture at the library for sunny days (and even warm, overcast days).
7. Created "Food Truck Fridays at the Library" in coordination with City Councilor Emily Larson, bringing food trucks to the library each Friday in summer.
8. Paid for gorgeous re-upholstering of furniture at Mr. Royal.
9. Provided free books for kids at a library outreach/basketball program at Neighborhood Youth Services. The kids were thrilled that they could take the books home.
10. Honored the memory of late Foundation founders with memorial plaques and the planting of two flowering trees.
11. Secured a grant for new toys for the children's section of Youth Services.
12. Secured three grants for new e-readers and e-books.
13. Participated in Depot Arts Fair, promoting the library and the Foundation.
14. Participated in Spirit Valley Days parade, passing out balloons to on-lookers by the West Duluth Library.
15. Participated in advocacy efforts concerning the Parks Referendum—including street theater—in support of increased library funding.
16. Purchased new chairs for library.
17. Purchased new carpeting for library.
18. Spearheaded "Readiatrics" program, delivering free books to hospital-bound pediatrics patients at local hospitals during the holidays.
19. Helped fund creation of library's computer lab.
20. Paid for installation of hardware and related set-up costs for library to have access to the Internet.
21. Helped fund traveling library exhibits.
22. Donated money to Bookworm Garden Club for plants for the library gardens.
23. Supported "Booktime with Your Baby" program.
24. Believed in the library enough to start endowment to enhance the work of the library into perpetuity.