The Foundation staff is a small but mighty. Working together with the Board, they seek to honor the generosity of our donors, to enhance opportunities at the Library by securing grants, and to promote the Library as a dynamic community hub, where everyone–from infants to seniors–can discover something new and valuable every day.
Patra Sevastiades, Executive Director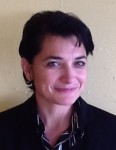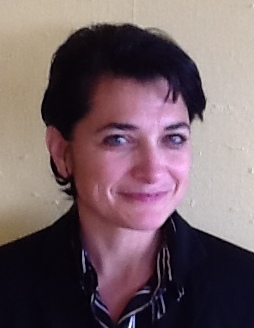 Patra earned her Master's Degree at Columbia University's School of International and Public Affairs and subsequently worked as a program manager in Washington, D.C., and an editor in New York City. She is the author of six children's nonfiction books. Patra relocated to Duluth in 1999. She has been with the foundation since 2011.
Holly Rosendahl, Executive Assistant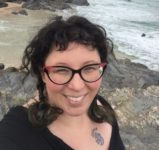 Holly joined the Foundation staff in 2017, bringing human resources and business management skills to the non-profit world for the first time in her career. She was born and raised in Duluth's Chester Park neighborhood, moved away as a young adult, and returned years later with her librarian husband and their bright, kind-hearted daughter to enjoy life on Lake Superior.

Morgan Swingen, Volunteer Accountant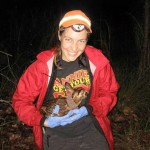 Morgan is an assistant scientist at the UMD Natural Resources Research Institute, studying northern long-eared bats. She has a Bachelor's degree in Biology from Minnesota State University Moorhead and a Master's Degree in Fisheries, Wildlife, and Conservation Biology from North Carolina State University. She grew up going to her local library often, and is glad to support the Duluth Library Foundation. In her free time, she enjoys reading, cooking, watching musicals, and spending time outdoors with her husband and dog.

Mark Fitzpatrick, Website Volunteer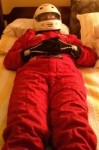 Mark updates our website as best he can, usually through trial and error.  He does his best not to publish the errors. At work, he is a car-buyer for Iron Trail Motors. Being an empty-nester, he spends the rest of his free time realizing his childhood dream of driving race cars. (At least when his Shih Tzu, Smudge, will allow it.) He comes to the library from a life-long love of books, starting from his Grandma Fitz helping at the Brainerd Public Library, via five years as the manager/owner of an English language bookshop in Prague, the Czech Republic. Mark welcomes your comments and suggestions at duluthlibraryfoundation.mark@gmail.com, and he still feels strange writing this in the third person.
Mona Gabow, 2018 Intern
Mona is a senior journalism student at UMD, originally from southern Minnesota. She has recently developed a special interest in video making and loves how video can help a story take many directions. Mona enjoys exploring what can be captured with different cameras and equipment and the challenge of telling a full story with a small amount of footage. In her future beyond UMD, she plans to use her experience and education to help others through journalism, politics, and nonprofit work. In the mean time Mona is spending her last summer in Duluth reading, hanging out on Park Point with friends, and interning with the PR department at UMD. We are thrilled that she has also joined the Foundation team to create a promotional video about the Duluth Public Library this summer!