Our Board is composed of energetic, creative individuals who share a vision for the library and the community it serves. Each brings enthusiasm and talents to the endeavor. Some have served in library advocacy for many years; others are relatively new to the field. The team is rounded out by the presence of the library manager. Working together, they accomplish much for the Library.
Dan D'Allaird, President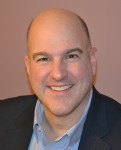 Dan is a clinical psychologist at the Duluth Psychological Clinic. He also serves on the Duluth Public Library Board. He co-chaired Duluth's Vote Yes for Parks and Libraries campaign in 2011 and regularly judges for the Minnesota Book Awards. He has been on the Duluth Library Foundation Board since 2012.
Amy Kuronen, Vice President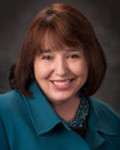 Amy is Vice President, Fiduciary Advisory Specialist at Wells Fargo. Previously, Amy had her own law practice, and she served as Managing Director of the U.S. Bank Private Client Group in Duluth. She holds a B.A. degree from St. Olaf College and graduated cum laude with a J.D. degree from William Mitchell College of Law. Ms. Kuronen is currently a member of the Arrowhead Estate Planning Council. Previously, she served on the board of the Duluth Superior Area Community Foundation, Animal Allies Humane Society, and the 11th District Bar Association.
Bill Arezzo, Treasurer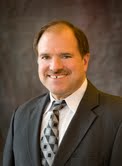 Bill is Senior Vice President and private banking manager for National Bank of Commerce. Arezzo is a Leadership Duluth graduate who has volunteered his time and talents to a variety of organizations. Active volunteer commitments include Center City Housing; the Benedictine Health Center, past chairman of the board; Duluth Superior Symphony Association, chairman of past presidents group; and Christ Lutheran Church. He has been on the Duluth Library Foundation Board since 2012.
Michael Altman, Director
Mike served for 35 years as a partner with Wipfli, LLP, where he focused on nonprofit organizations, small business, and income taxes. He was a long time member of both the American Institute of Certified Public Accountants and the Minnesota Society of Certified Public Accountants. He has been a member and officer of several nonprofit organizations and private foundations, including the Miller-Dwan Foundation and the Greater Duluth United Way. He is a graduate of the Leadership Duluth program.
Tab Baumgartner, Director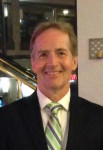 Tab has been the pastor of United Baptist Christian Church in Duluth since 1984, and the Director of the St. Luke's Chaplaincy Department since 1985. He is married to Susan Schumacher, Duluth Public Library Youth Services Coordinator, and is the father of five children who "all love books and the Library."
Dena Boheim, Director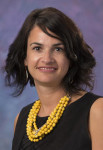 Dena is the Marketing Director for the Benedictine Health System headquartered in Duluth. She is an expert in developing and evaluating brand identity, website and social media strategy as well as handling marketing and communications plans for the System's 40 communities in eight states.
Milissa Brooks-Ojibway, Director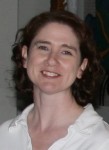 Milissa is the Collections Manager at Glensheen Historic Estate, operated  by the University of Minnesota Duluth as a historic house museum. She serves on the Minnesota Historical Society's Historic Resources Advisory Council and on the Friends of the Duluth Public Library Board where she is its Volunteer Coordinator.
Virginia T. Katz, Director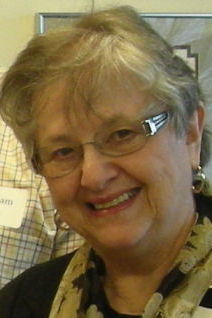 Virginia taught communication for 37 years at the University of Minnesota Duluth, where she served as chair of that department for nine years. She is a member of the Duluth Public Library Board, an avid user of the Duluth Public Library, and a volunteer at Essentia St. Mary's Hospital, serving in the Surgery Family Waiting Room. She has been on the Duluth Library Foundation Board since 2010.
John Kelly, Director


John is an attorney and president of the Hanft Fride law firm. In addition to his professional activities, memberships, and recognitions, his community activities include the Minnesota Supreme Court Historical Society Board, the Duluth YMCA Foundation Board, and the Greater Duluth United Way Board. He has been on the Duluth Library Foundation Board since 2012.
James Laumeyer, Director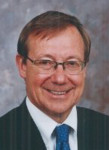 Jim is on the faculty of the College of St. Scholastica and St. Mary's University, the Principal of his HR Consulting firm Laumeyer Human Resource Solutions, and a labor arbitrator. His career has included senior leadership positions in the public, private andnonprofit sectors.  He lives in Duluth with his wife, Elaine, and has three adult children and six grandchildren.
Theresa O'Gara, Director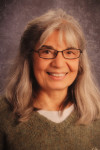 Teresa has worked as a Speech Pathologist in the Duluth Public Schools for 35 years. She calls the public library "an integral part of my life," and is aware of the multiple ways that the Duluth Public Library System strengths the community. She is married to Tom O'Gara, a retired school psychologist and has two daughters.
David Sproat, M.D., Director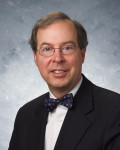 David a retired physician from Duluth Internal Medicine Associates. A native of St. Paul, he and his wife Brenda raised three children in Duluth. He served as a trustee on the board of Marshall School 1998-2006, chairing the development committee from 2001-2006. He was a board member of the Scott Anderson Leadership Foundation from 2005-2013 and was president for the last year of that term. He has been a member of the Lake Superior Medical Society since 1979 and served as president in 2004. In 2006, the society awarded him the Elizabeth C. Bagley Merit Award "in recognition of commitment to the medical profession and the Lake Superior Medical Society."
Carla Powers, Library Manager; Director ex officio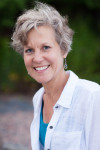 Carla had a brief career in broadcast journalism, but once she discovered public library work, she was hooked. She earned her Master's Degree in Library and Information Science in 2000 and was director of the public library in Rice Lake, Wisconsin, for several years. Carla has been library manager in Duluth since 2009 and has worked closely with the Foundation. She enjoys living in a community that values its libraries.