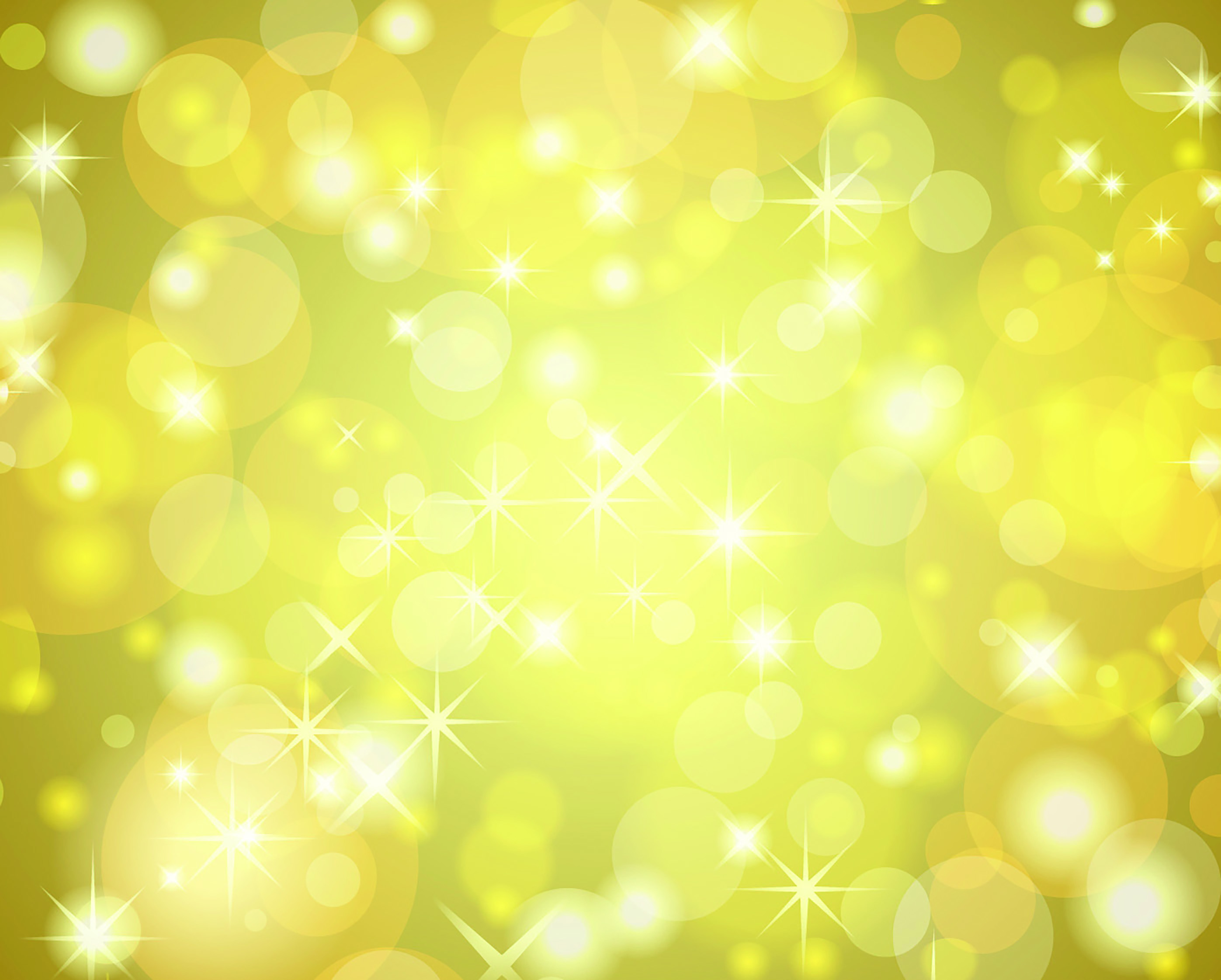 Welcome to the 7th Annual Learning & Libations
An evening of dazzling interactions with the best and brightest of Duluth
An evening of dazzling interactions with the best and brightest of Duluth
Featuring author William Kent Krueger, with time to meet and mingle in the stacks.

A wonderful evening in support of the Duluth Public Library.
Delicious food, select wines, craft beer, stunning jewelry raffle, and enchanting silent auction.
Hear two of eight outstanding speakers! A description of each speaker and presentation follows.
Learning & Libations at the Library · September 15, 2018 · 6:00 P.M. - 9:30 P.M. · Duluth Public Library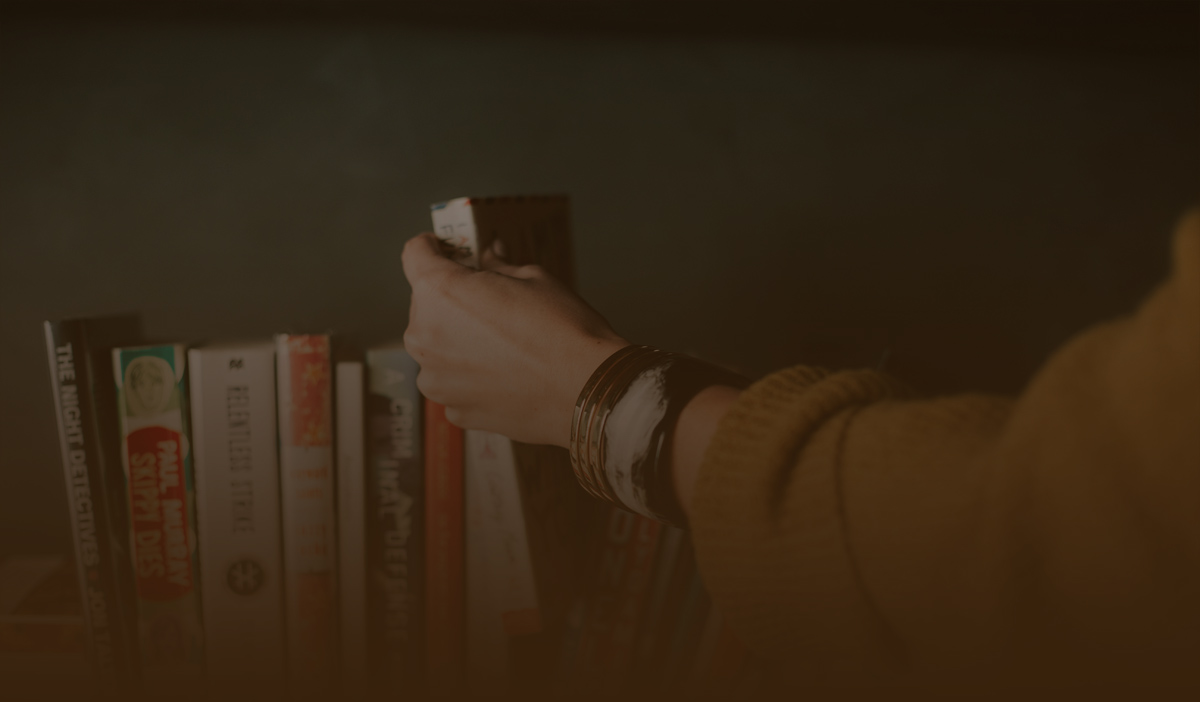 agriculture as mediator:
The Food farm
Janaki Fisher-Merritt and Annie Dugan, Owners
Food Farm
"Agriculture must mediate between nature and the human community, with ties and obligations in both directions."- Wendell Berry
Janaki and Annie own the Food Farm in Wrenshall, Minnesota. Last year this organic farm provided almost 2 million servings of vegetables to the area watershed. This is the 26th year the Food Farm has operated with the model of Community Supported Agriculture. The couple will share their perspective on the work of farming and how this work plays a vital role in the fabric of our community.
Meet Annie & Janaki
Janaki and Annie own the Food Farm in Wrenshall, Minnesota. Their view matches that of Wendell Berry: "Agriculture must mediate between nature and the human community, with ties and obligations in both directions. To farm well requires an elaborate courtesy toward all creatures, animate and inanimate… The small family farm is one of the last places where men and women can answer that call to be an artist, to learn to give love to the work of their hands. It is one of the last places where the maker - and some farmers still do talk about 'making the crops' - is responsible, from start to finish, for the thing made."
Learning & Libations at the Library · September 15, 2018 · 6:00 P.M. - 9:30 P.M. · Duluth Public Library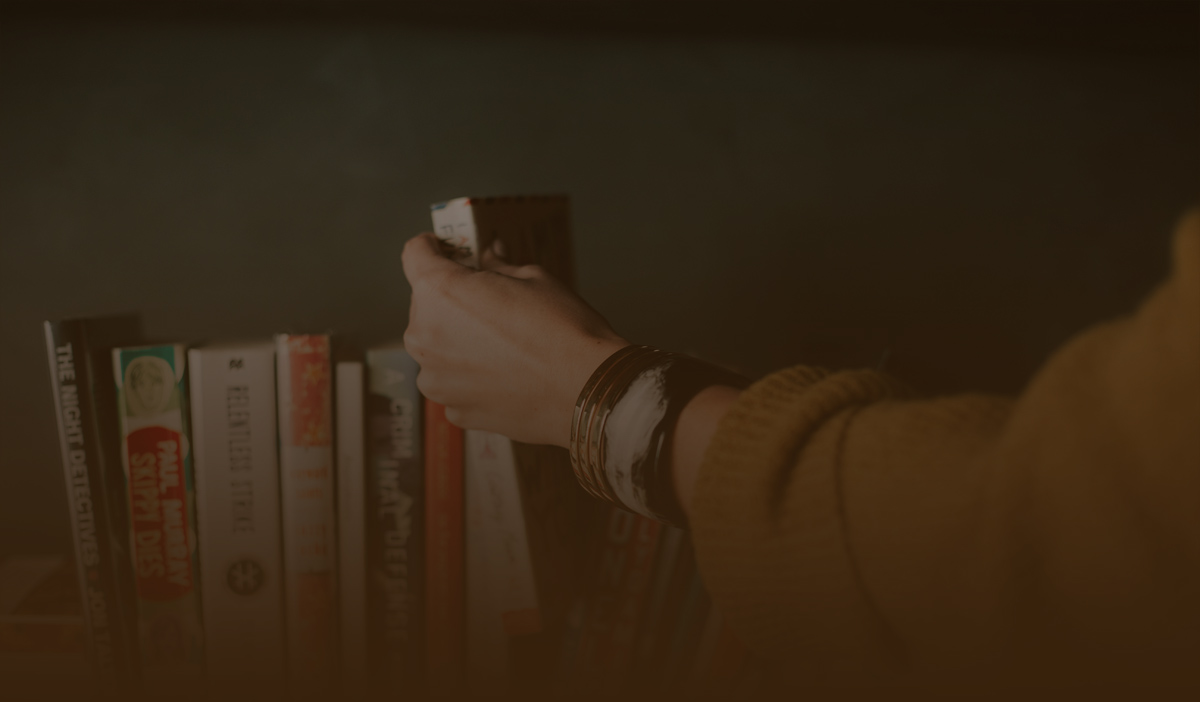 Simple, Honest, Aware:
Scandinavian Influence
Scott Graden, Executive Chef/Owner
New Scenic Café
Scott regularly considers and incorporates some of the core ideas of Scandinavian design into all of his work, namely, keeping his creations simple, honest, and aware. Simple means essential, absent of clutter, and minimal: not without, but with awareness. Honest is sincere, humble, genuine, and marked by integrity. To be aware is to be mindful, to operate with intention, and to purposely create efficiency. Scott will discuss all of these ideas and more throughout a live cooking demonstration, and will discuss how they can relate to just about any of life's pursuits.
Scott Graden is an artist, an innovator, an educator, and an entrepreneur. One of his primary roles since 1999 has been as the chef and proprietor of the New Scenic Café.
Learning & Libations at the Library · September 15, 2018 · 6:00 P.M. - 9:30 P.M. · Duluth Public Library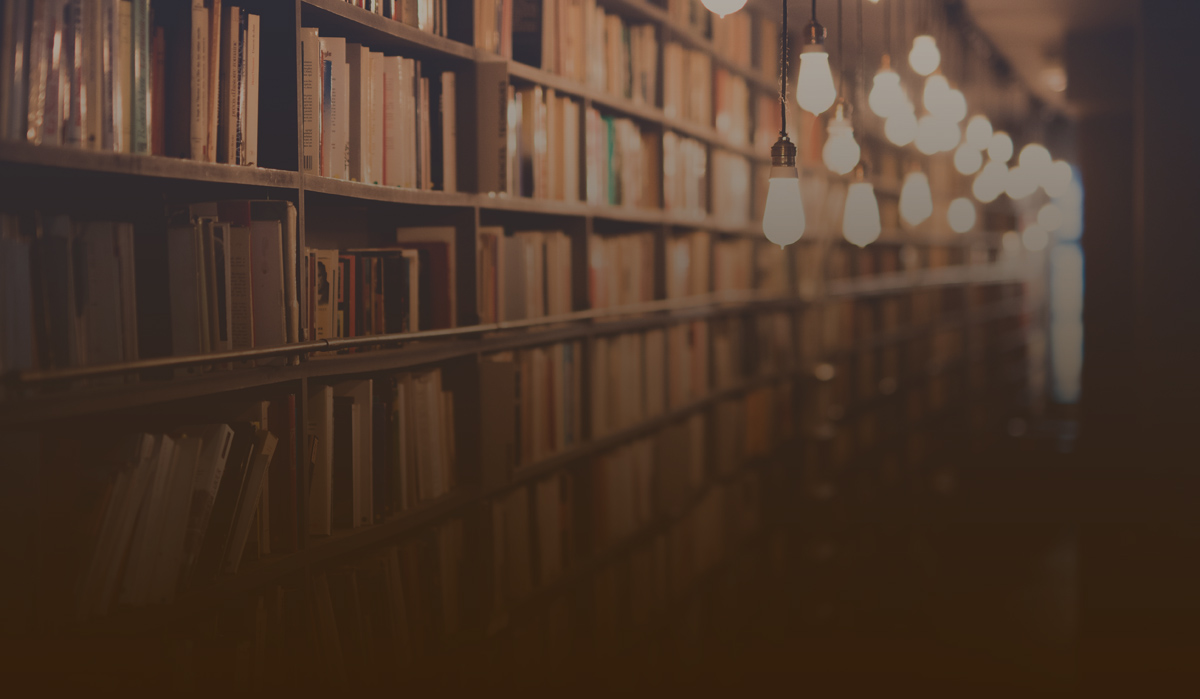 The Cloquet Fires of 1918
Dan Hartman, Executive Director
Glensheen Historic Estate
In the summer of 1918, two calamities had taken a heavy toll on northern Minnesota: men were sent to fight in the war in Europe, and the deadly Spanish flu pandemic arrived, killing many Northlanders. Just when it seemed that things couldn't get worse, the fires started burning in Cloquet.


Dan will ably recount the history of the tragic fire that savaged the Northland in 1918.
Meet Dan
Dan Hartman is the executive director of Glensheen Historic Estate and has directed and overseen the improvement of the mansion, its grounds, and attendance. Dan served as a Duluth Economic Development Authority commissioner. He was President, Vice President, and Councilor on the Duluth City Council. He was Program Curator of Veterans' Memorial Hall of the St. Louis County Historical Society. He served on the Duluth Public Utilities Commission and was a board member on Visit Duluth as well as Neighborhood Housing Services. Dan was selected as Young Professional of the Year by the Duluth Area Chamber of Commerce in 2010 and as one of "20 Under 40" by the Duluth News Tribune in 2009. He was awarded the Sieur Du Luth Award from the University of Minnesota Duluth in 2005.
Learning & Libations at the Library · September 15, 2018 · 6:00 P.M. - 9:30 P.M. · Duluth Public Library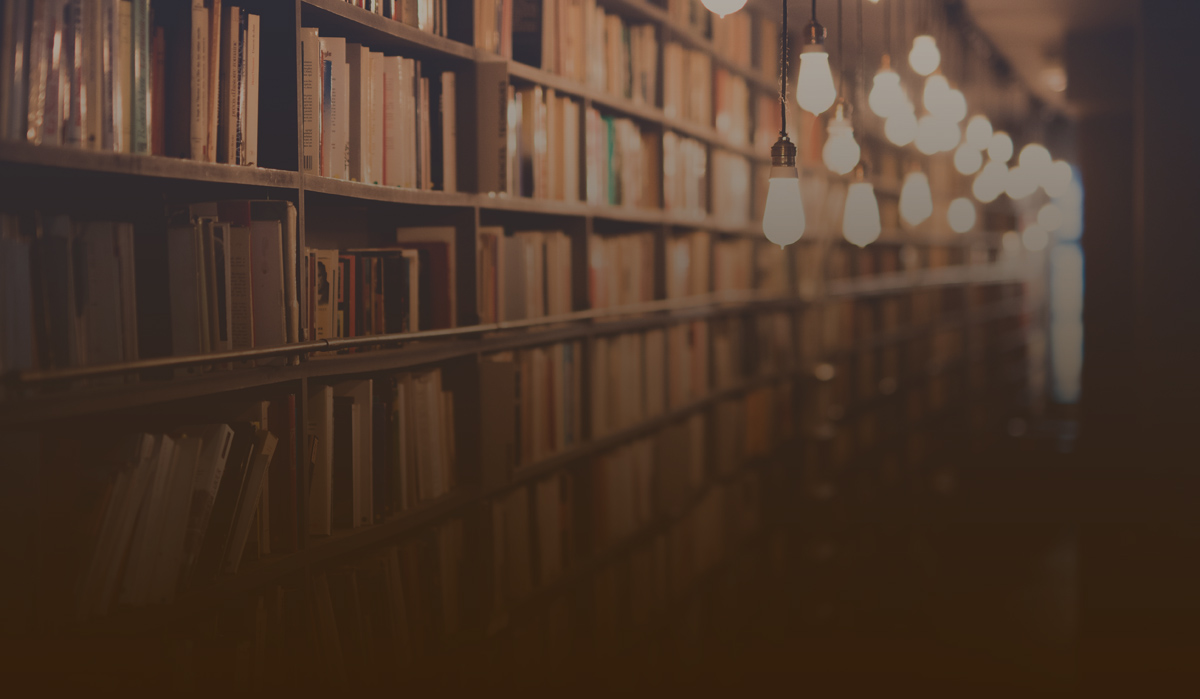 The Transformative Power of STories
William Kent Krueger
New York Times Best Selling Author
Stories have always been an integral part of the human experience. Across countless millennia, they have entertained us, enlightened us, encouraged us, and inspired us. In very real ways, stories hold the potential to help us become the people we would like to be. This presentation will offer examples of stories—some familiar, others not—that illustrate the profound influence stories can have in our lives.
Meet Kent
William Kent Krueger is a New York Times bestselling author. Raised in the Cascade Mountains of Oregon, William Kent Krueger writes a mystery series set in the north woods of Minnesota. His protagonist is Cork O'Connor, the former sheriff of Tamarack County and a man of mixed heritage—part Irish and part Ojibwe. His work has received a number of awards, including the Minnesota Book Award, the Loft-McKnight Fiction Award, the Anthony Award, the Barry Award, the Dilys Award, and the Friends of American Writers Prize. His last eight novels were all New York Times bestsellers. Ordinary Grace, his stand-alone novel published in 2013, received the Edgar Award, given by the Mystery Writers of America in recognition for the best novel published in that year. Desolation Mountain, number seventeen in his Cork O'Connor series, will be released in August 2018.
Learning & Libations at the Library · September 15, 2018 · 6:00 P.M. - 9:30 P.M. · Duluth Public Library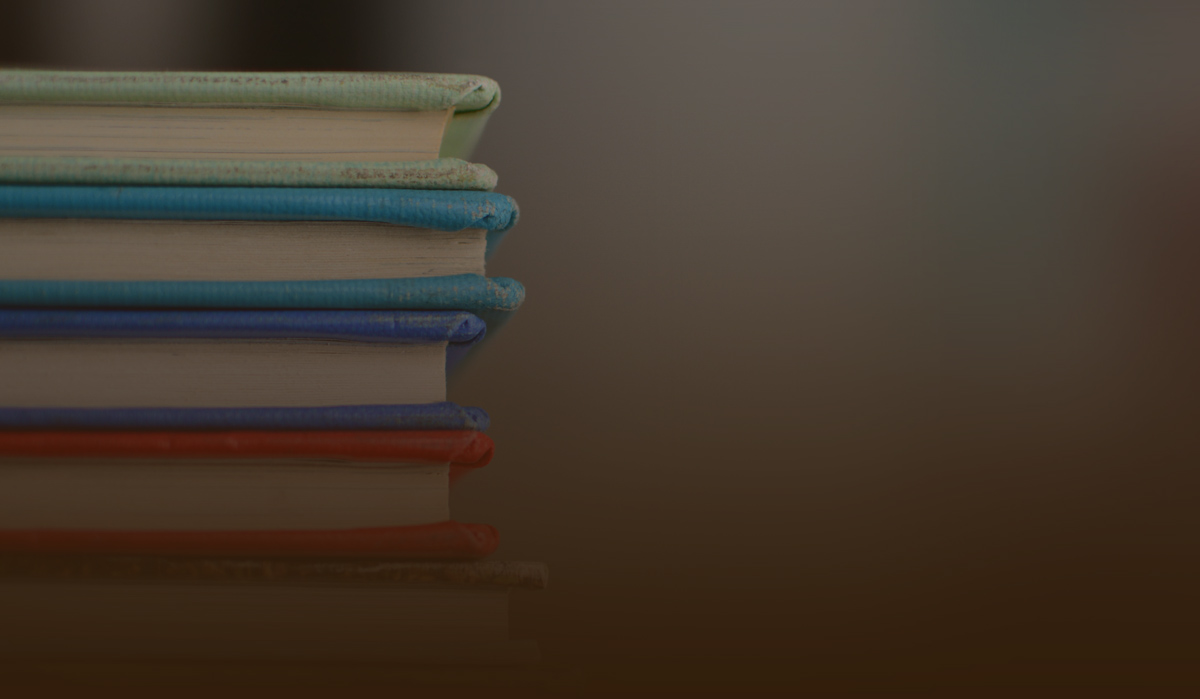 Getting your home ready to be put on the market: Principles & practices
Dennis Lamkin
Designer Extraordinaire
Dennis Lamkin has been staging homes for several years with great success. Dennis' presentation will focus on the psychology of the buyer and what the homeowner can do to increase their sales price and reduce the amount of time their home is on the market. The presentation will include several tips and techniques to present your home in the very best light, to highlight its character and charm and, most importantly, remove any objections or negativity a prospective buyer may have. Dennis has several examples of well-staged rooms and a few that will make you shudder. As always, there will be a bit of humor along the way.
Meet Dennis
Dennis Lamkin is an avid historian. He has served for about 20 years on the board of the Duluth Preservation Alliance. Dennis also serves on the Executive Council of the Minnesota Historical Society, the Great Lakes Aquarium, the Duluth Superior Symphony Orchestra, the Restoration Committee for the NorShor Theater, and the City of Duluth Charter Commission, and he volunteers his time to direct the restoration of some of Duluth's large and historic homes. Dennis retired in 2014 from US Bank, where he was the Senior National Property Manager and Lead Legal Council for the Real Estate Group. He has served for 35 years on the Advisory Board at Glensheen.
Learning & Libations at the Library · September 15, 2018 · 6:00 P.M. - 9:30 P.M. · Duluth Public Library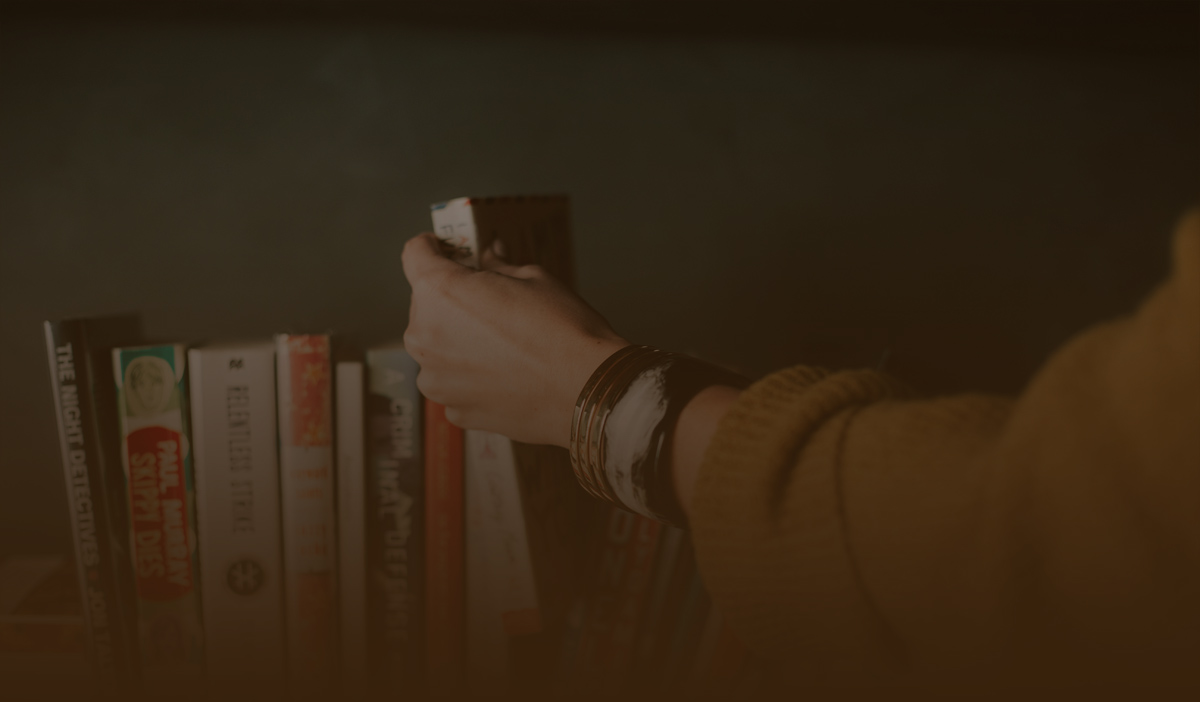 Homegrown turns 20,
still clucking
Melissa LaTour, Executive Director
Homegrown Music Festival
Melissa will discuss the Chicken, the egg, and the history of the first twenty years of celebrating all things in the local rawk and/or roll scene. She will celebrate the profound impact of partnerships between local artists and businesses that made this beloved week-long music festival of the Duluth/Superior area--which includes Minnesota's Iron Range and communities on the north and south shores of Lake Superior--the squawk of the town.
Meet Melissa
Melissa "Ginger" La Tour is serving her third year as Homegrown Music Festival's Executive Director. Prior to that position, Melissa was Homegrown's Volunteer Coordinator for 5 years and involved as a volunteer every year prior. Melissa has been involved with Homegrown in several roles since 1999. She also performs during Homegrown as a member of Sing! A Women's Chorus.
In 2007, Melissa founded Harbor City Roller Dames, the Twin Port's first women's flat track roller derby league. She is a Commissioner with Duluth Public Arts Commission and has worked for local Indie record label, Chaperone Records. In her spare time, she is a DJ for KUMD's Women's Music Show and is an active member of Junior League of Duluth.
Learning & Libations at the Library · September 15, 2018 · 6:00 P.M. - 9:30 P.M. · Duluth Public Library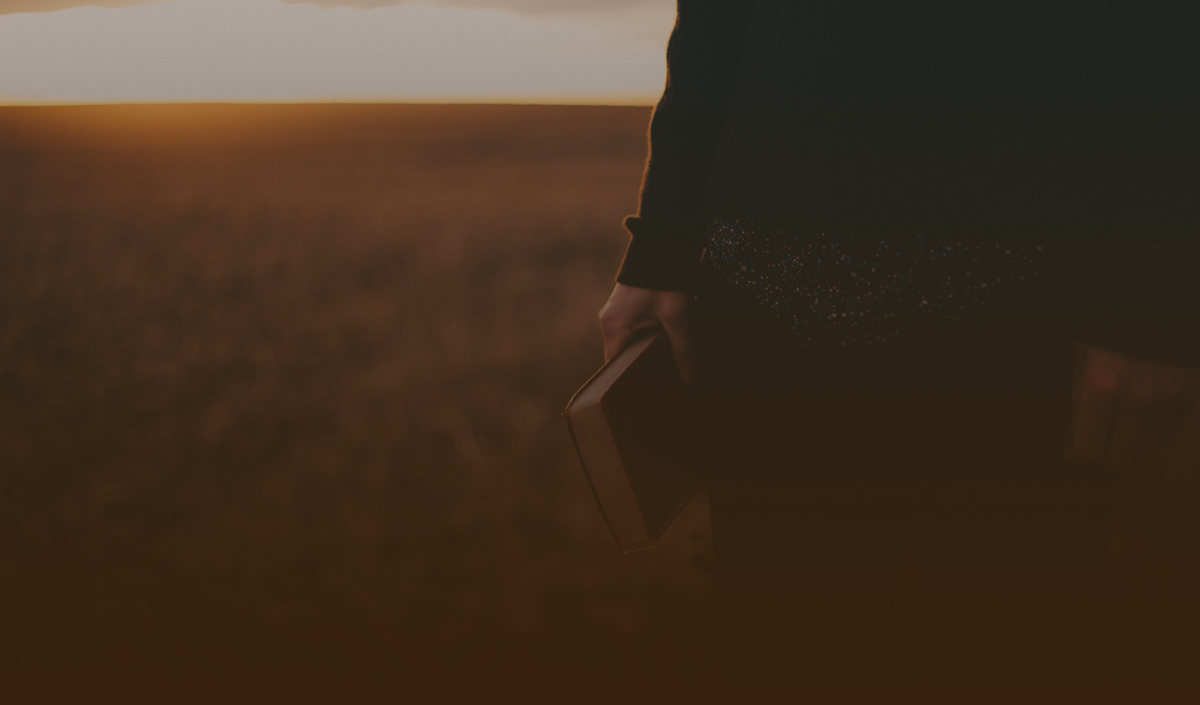 The Norwegian Troll and its history
Lise Lunge-Larsen
Troll Expert, Storyteller, Author
Trolls! Endlessly fascinating, their very mention sends chills and thrills down our spines even today. Lise Lunge-Larsen is a native of Norway and an expert on Norwegian mythology--trolls, in particular. She will talk about the unique character of Norwegian trolls, their place in Norse mythology, and how tales of outwitting trolls inspired a Norwegian sensibility of independence at a time that Norway was occupied by its Scandinavian neighbors, Denmark and Sweden.
Meet Lise
Lise Lunge-Larsen is an award-winning author and a professional storyteller specializing in the folklore of trolls and Norway, where she was born and raised. She concurs with G. K. Chesterton, who wrote, "Fairytales are more than true, not because they tell us that dragons exist, but because they tell us that dragons can be beaten."
Learning & Libations at the Library · September 15, 2018 · 6:00 P.M. - 9:30 P.M. · Duluth Public Library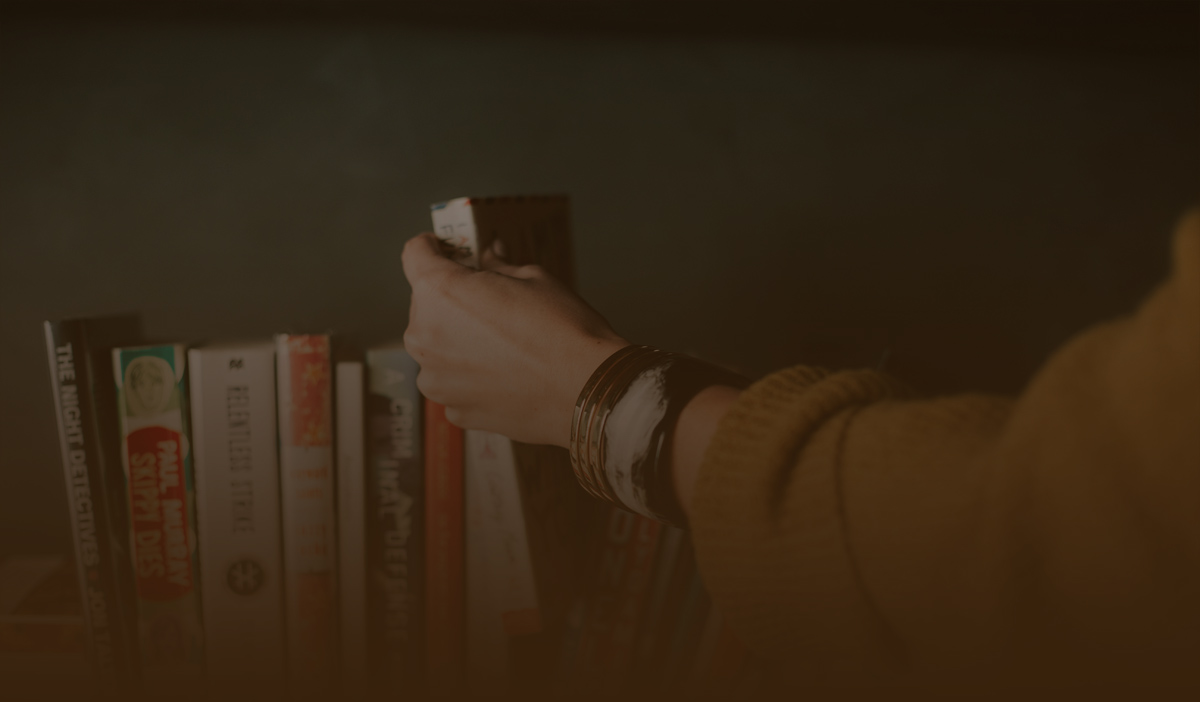 Que Syrah, Syrah
(Syrah vs Shiraz)
Ross Otto, Wine Director
Beanery Cafe Wine Bar
Two famous red wines, Syrah and Shiraz, are made from genetically the same grape, but the wines they produce can be very different in style, depending on their origin. We will sample wines from both the Old World and the New World made from the same grape. This will illustrate how place and style can effect the finished product. The climate, the wine traditions, and the current expectations of the consumer drive the wine styles in different parts of the world. Discover the difference, determine what you like.
Ross Otto is a wine enthusiast from Aitkin, MN. He is the wine director for the Beanery Cafe Wine Bar and has conducted over 130 educational wine classes for the Northern Lights Wine Club, as well as many corporate and private tastings since 2006. He recently served as a judge for the 2016 International Cold Climate Wine Competition at the University of Minnesota.
Learning & Libations at the Library · September 15, 2018 · 6:00 P.M. - 9:30 P.M. · Duluth Public Library

This event is SOLD OUT!

Thank you for supporting the Duluth Public Library!
Review live auction items here.
Silent Auction items:
Dream Afternoon Sailing on Lake Superior aboard Royal and Karen Alworth's 34' catamaran, Duet. Dual hulls make this vessel fast, yet level on the water. Learn to sail or relax on the foredeck! A 2019 summer date will be arranged with the winner.
Private Glensheen Tour & Picnic for Two. Enjoy the enchanted mansion followed by a lovely picnic basket from Northern Waters Smokehaus on the gorgeous grounds!
Be Little Red Wagon-Ready for the Kids or Grandkids with this delightful package! Load up the babes in this Radio Flyer wagon filled with picture books, a cozy blanket, and two packages of Mike & Jen's Cocoa. Includes a basket of autumn mums for your front porch!
Craft District Package – Eat up at OMC or Corktown with a $75 gift card and then walk over to Bent Paddle for your first of twelve growler fills with your new Frost River Growler Carrier!
Dig into Your Heritage with two hours of personal research assistance from a genealogist! This package also includes three genealogy books, a family tree for you to fill in and frame, and a 1-year membership to Twin Ports Genealogical Society.
Host a party for your book club or baby shower in Ecumen Lakeshore's cozy Fireside Lounge or the larger Club Room. This package includes two bottles of wine, $100 gift certificate for Ecumen's catering, and six copies of The Reader.
Take a Never-Been-Done-Before Behind-the-Scenes Tour of Duluth Public Library with Library Manager Carla Powers! You will explore nooks and crannies, see where the book-drop goes, and descend the secret staircase. Carla will tailor the tour to any special interest you have! Tour for up to six people. Includes a bottle of wine to take home tonight!
Orchids by Cheng-Khee Chee could grace your wall. This beautifully framed and matted limited edition signed print. This package includes rare books about Chee, inscribed by the world-renowned watercolor artist and illustrator of Old Turtle.
Sun Dappled Yacht Race by Thomas Rauschenfels will put wind in your sails. Lift your spirits sipping Cutty Sark while you admire your framed, limited edition print #4/25.
Garry Bjorklund 2019 Half Marathon Entry Ticket comes with a useful tote of Marathon goodies!
Garry Bjorklund 2019 Half Marathon Entry Ticket comes with a $25 gift certificate to Grandma's Restaurant!
Lady Golfer Starter Pack is just what you need to step onto the course. This right-handed set of women's golf clubs along with a one-hour lesson from local golf pro and coach Steve Barschdorf will have you in full swing! See auction table for details.
Discover Duluth Children's Museum with this one-year family membership and silly toys sure to delight the kids!
Take Me Out to the Ball Game with 4 Duluth Huskies tickets along with a 4-pack of Killebrew Cream Soda and a 6-pack of Killebrew Root Beer.
Hoops Brewery Tour, Gear & Gift Certificate – Enjoy some of the finest beers in Duluth with Hoops swag and $50 to spend.
Godfather Gift Set – Go ahead, make us an offer we can't refuse on this gorgeous Godfather Notebook Classic Edition and a bottle of wine available only from the Director Francis Ford Coppola vineyard!
Shop Whole Foods Co-op with this tote bag and $20 gift card.
Vying for Vikre? Enjoy a bottle of their Honor Brand Hay & Sunshine whiskey now with two Vikre glasses and stop in for more later with a $50 gift certificate.
"A Jug of Wine, a Loaf of Bread, and Thou," wrote Omar Khayyam in 1120. Follow his lead and woo your lover with a bottle of wine and a sensuous loaf from Great Harvest. Package includes four bottles of fine wine—one for each season, and a $30 certificate for three more loaves.
Warm Beverages for Cold Days with this Alakef gift basket, a package of Mike & Jen's Cocoa, a $10 gift certificate to New London Café and a mug to enjoy your beverages.
Toast to the Zenith City – This Canal Park Brewing Company gift certificate entitles you to a growler of great beer paired with books about Duluth history by Tony Dierckins.
Select Vegan Cookbooks and Free Range Wine – Match delicious vegan meals with a bottle of Free Range wine.
Grandma's Goodie Basket – Children's books grace a basket with a dozen cookies from great Harvest Bread Company and two packages of Mike & Jen's Cocoa.
The Contemporaries – Three contemporary novels and a bold fresh Sauvignon Blanc. Cheers!
The Classics – Four classic novels and a bottle of Oligitum cab wine. ¡Salud!
The Epic – Go Greek with The Illiad in a new, highly praised translation and enjoy retsina, ouzo and olives while you take in Homer's dactylic hexameter.
Local Liquor and Literature – Sip Minnesota made Isanti Burbon or Rye whiskey—or one of each–while reading American Boy, a novel about a young man in rural Minnesota.
Literature Lover's Letters – This set of stationery and postcards feature books and Rodin's The Thinker. This package includes The Professor and the Madman: A Tale of Murder, Insanity, and the Making of the Oxford English Dictionary. Ponder the story of our language as you keep the art of letter writing alive.
Perfect Pair – Two bottles of Crown Royal; Regal Apple & Vanilla, make for an interesting accompaniment to The Marriage of Opposites.
Liquid Bread – Dopplebock was consumed by German monks during the Lenten fast. Try their "liquid bread," along with a loaf of bread from Great Harvest.
All the Light We Cannot See – This riveting novel relates an unlikely WWII alliance of a blind French girl and a brilliant German scientist. Paired with a bottle of French wine and a bottle of German wine.