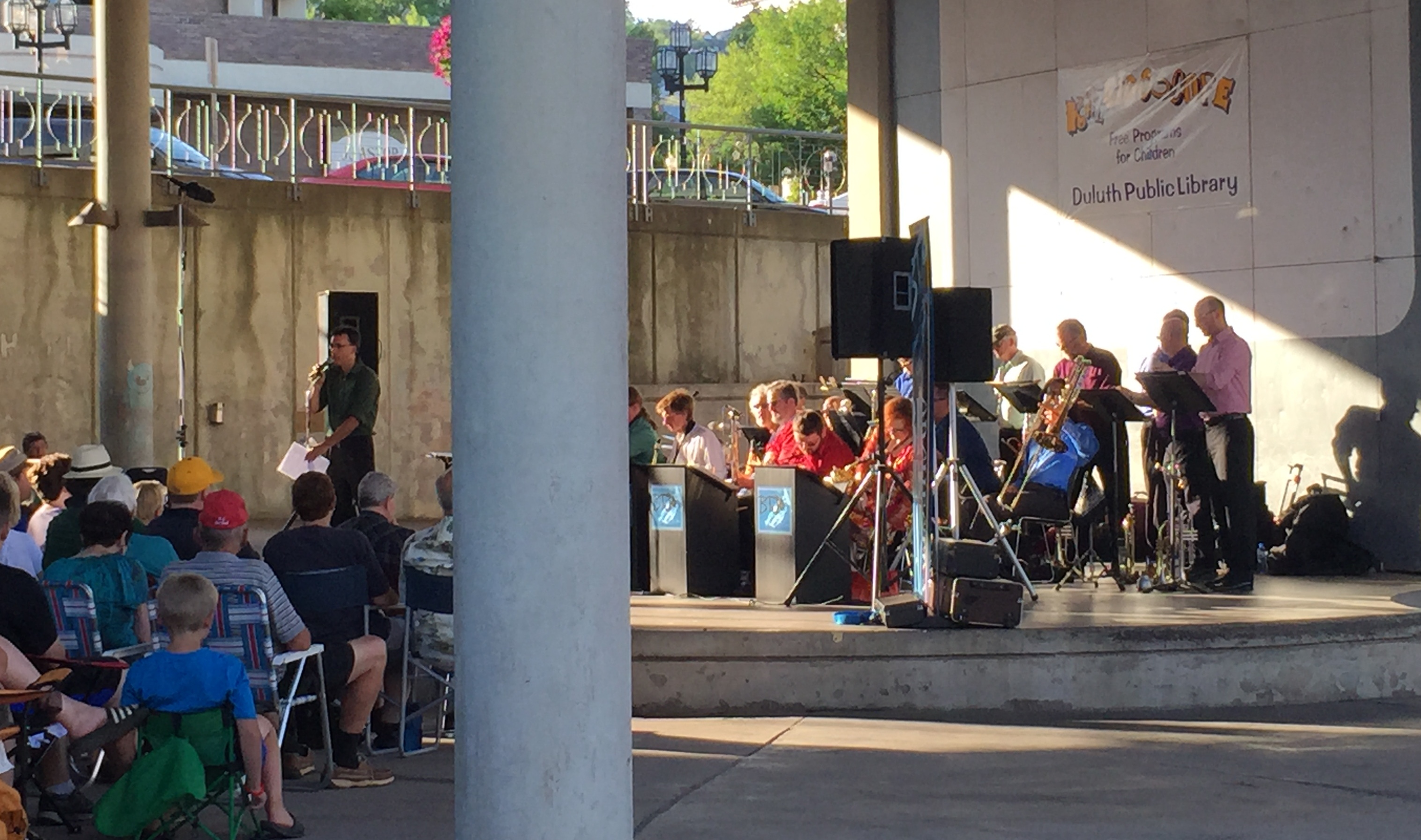 Crowds gathered for the free evening performance by the Big Time Jazz Orchestra on Thursday, July 23rd. The popular summer music series is sponsored by the Duluth Library Foundation, and is part of the Library's "Reading to the Rhythm" summer reading promotion. The weekly Thursday concerts begin at 6:30 pm on the Library's lower level on Michigan Street.
"We had 114 people at the concert," said Library Supervisor Renee Zurn. "We put chairs out for 65, so people might want to bring their own."
Zurn also notes that parking is free after 5 pm in the Michigan Avenue surface lot to the south of the Depot and that city meters are free after 5:30 pm. She urges people to come for the concert and check out a book at the library while they are there. The library is open until 8 pm on Thursday nights.
On August 6th The Downbeats will entertain, and on the last concert of the season, August 13th, the North Shore Big Band will take the Plaza stage.
The Windjammers performed on July 30th.