Local View: Library Earned Community Support
By Dan D'Allaird on Feb 9, 2016, Duluth News Tribune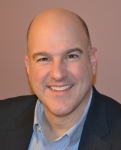 The Duluth Public Library is funded primarily by the city of Duluth. However, our city budget contains no money for library programming. Virtually all library programs — from story time for children to literacy programs, movies, teen clubs, computer classes, workshops of all stripes and more — are funded by two of the library's advocacy organizations: the Friends of the Duluth Public Library and the Duluth Library Foundation.
The Library Foundation has supported library excellence in many forms since 1990. We build private support; annually provide money for library programs and materials such as books, DVDs and toys; and strengthen public commitment to an outstanding library. The Foundation and Library work together so private money can do the most good without replacing the City's responsibility for funding a vibrant library.
In 2014, the Foundation's endowment reached $1 million. Buoyed by this achievement, and mindful that 2015 marked the Library's 125th anniversary, last year we set our most ambitious annual fundraising goal ever: $100,000. This dwarfed all previous goals in our 25-year history.
While I enthusiastically endorsed this goal, I privately wondered whether we aimed too high. Could we compellingly communicate the need for such a high goal? Would the community's discussion of the fate of the main library building deter donations? Would Duluthians translate their love of the Library into unprecedented financial generosity?
From the moment we announced our $100,000 goal, the generosity of library users began and did not stop. Gifts large and small flowed in, often with expressions of gratitude for the good the library creates in our community. Several granting organizations and many corporate community partners added to the beneficence of hundreds of individual donors.
As we turned the calendar to 2016, we found we had exceeded our goal by an amazing 46 percent. Wow! Because I believe that a vibrant public library is indispensable to a healthy community, I took this as good news for every member of our community.
I was amazed by this outpouring of community support. What impressed me was our donors' willingness and ability to recognize that, whatever may be decided about the main library building, library programming remains vital to the health of our community and an essential library service. (Did you know that almost 16,000 people attended children's programming at the library in 2014?)
Our donors' financial support spoke volumes about their commitment to a Library that provides a diverse array of programming and events and makes available to all citizens a wide array of print and digital resources.
We at the Duluth Library Foundation are grateful and honored by the community's support of the foundation and the Library in 2015. We wish we could personally thank everyone who used the Library last year (there were more than 900,000 individual visits): every child, teen and adult whose life was improved because of the generosity of Duluth Library Foundation donors who helped to fund a great public library.
Dan D'Allaird is president of the Duluth Library Foundation and a member of the library board.