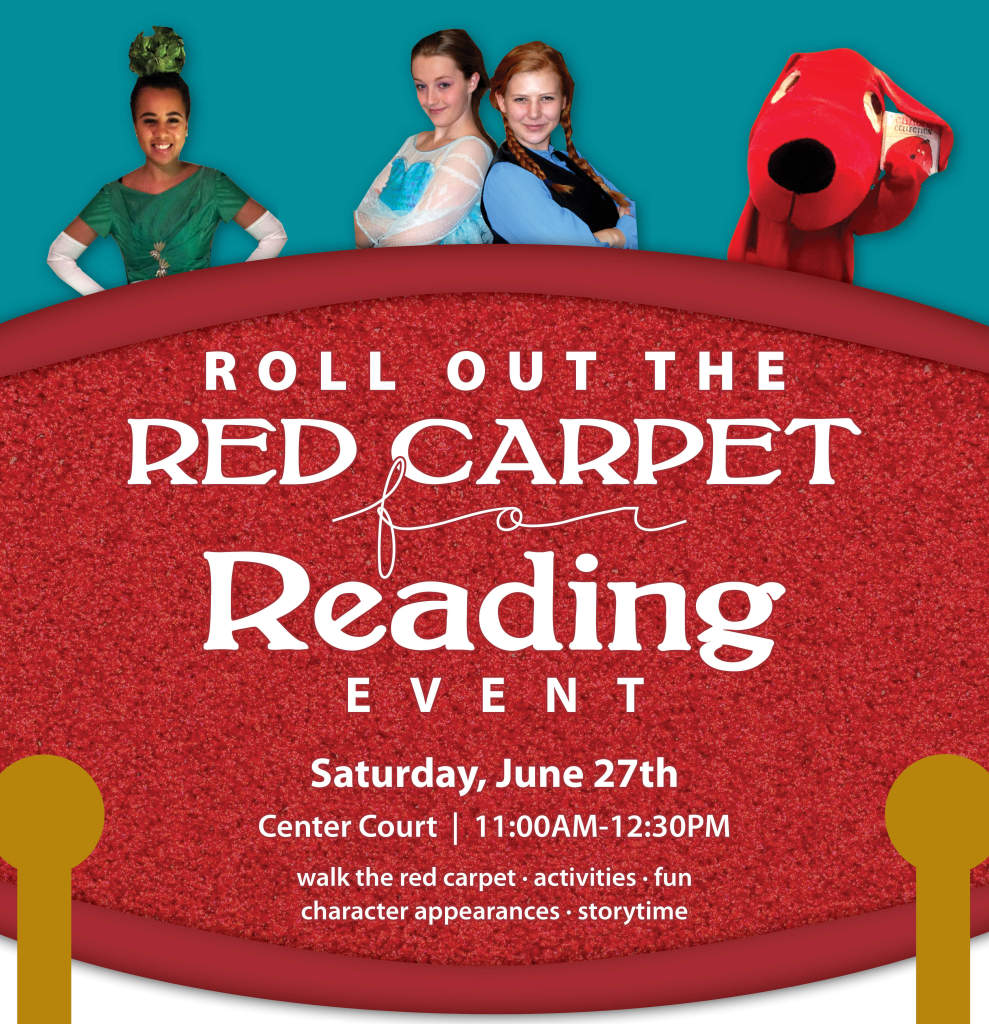 The Duluth Library Foundation is partnering with JohnsonCarpetOne, the Miller Hill Mall, and the Duluth Children's Museum to offer eight weeks of children's literacy programming, "Drop & Give Me 20 Minutes of Reading Each Day!", at Miller Hill Mall between May 9 and June 27. All but one of the programs will be held on consecutive Saturdays and will begin at 11:00 a.m.
May 9. 11:00am-1:00pm – Chris Monroe on cartoon art: Monkey with a Notebook!
May 16. 11:00am-1:00pm – Read with a Therapy Dog!
May 23, 11:00am-1:00pm – Poet-Tree!
May 30, 11:00am-1:00pm – Bulldogs hockey players read with kids: Play It By the Book!
June 6, 11:00am-1:00pm – Read & Sing with a Princess!
June 13, 11:00am-1:00pm Chris Monroe on drawing – Draw with an Artist!
June 18 (Thursday), 6:00pm-9:00pm – Cars, Trucks & Trains
June 27, 11:00am-12:30pm Grand Finale – Roll Out the Red Carpet for Reading!
The events are free and open to the public.
"This is the first time literacy programming will be held in the mall, and we're excited to offer it during the library's 125th anniversary year. It is a wonderful opportunity to engage children in reading while they're having fun," said Dan D'Allaird, president of the Duluth Library Foundation.
David Fulda, owner of JohnsonCarpetOne, said, "Promoting children's literacy is consistent with JohnsonCarpetOne's vision of championing youth. We want the children of our community to succeed."
At the eight events, each child will take a book home for free, thanks to the Duluth Children's Museum (which now runs the Big Red Bookshelf).
The grand finale event, "Roll Out the Red Carpet for Reading," will be held on June 27. Children will be invited to walk down a red carpet with a parent or friend, participate in enjoyable learning activities, and then read. Dan Hanger of Fox21 will be the event emcee.