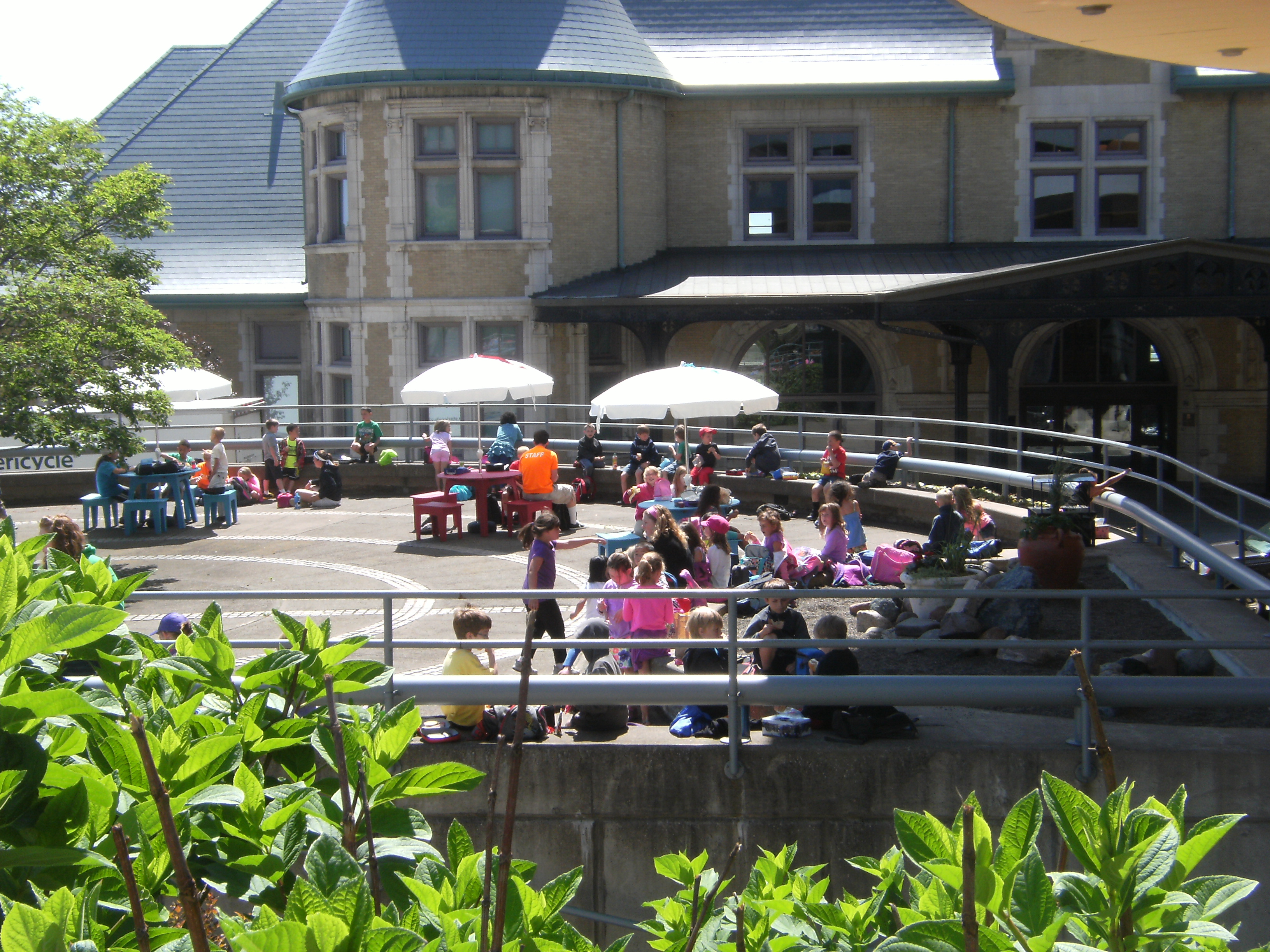 The Duluth Public Library has new furniture on its upper plaza, thanks to the work of the Duluth Library Foundation. The foundation secured a grant from the Lloyd K. Johnson Foundation to purchase the furniture from the Loll Designs, a Duluth-based manufacturer. Loll Designs also gave a discount on the fabulous outdoor furniture, which will stay on the plaza year-round.
The three new tables with sun umbrellas, eleven corresponding benches, and new trash receptacle have already drawn many library users, tourists, and downtown employees to enjoy a lunch or coffee break outside.
At the unveiling of the new furniture, Mayor Don Ness noted that the furniture is another piece that is contributing to the positive developments along 5th Avenue West–with new plantings along the avenue and the anticipated construction of the 425 Superior Street building. He thanked the foundation and the donor organizations for their role in beautifying the city and drawing people to the library.