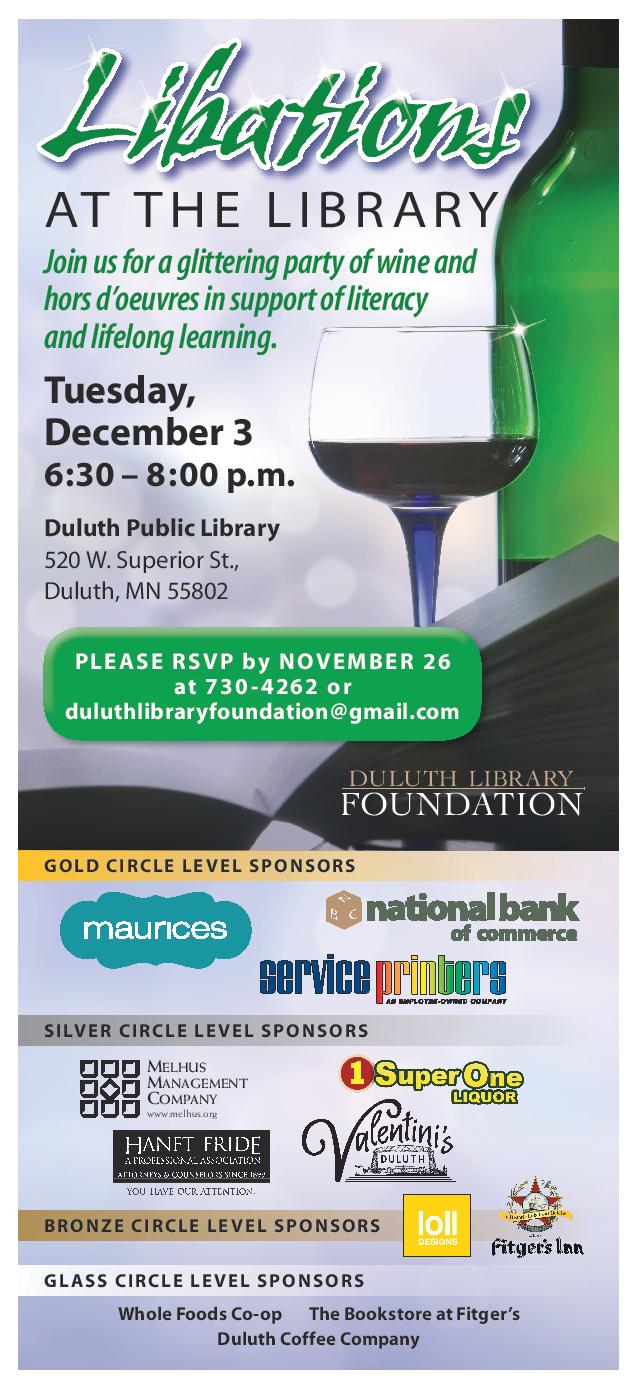 The Duluth Library Foundation has rescheduled its second annual "Libations at the Library." It will be held instead on Wednesday, December 11, 2013, from 6:30pm until 8:00pm at the Duluth Public Library, 520 W. Superior Street.  This glittering annual fundraising event, held in a candlelit library, raises money in support of the library.  The event is free, but the Foundation asks guests to RSVP by phone, (218) 730-4262, or by email at duluthlibraryfoundation@gmail.com.
Wine-tasting will be complemented by hors d'oeuvres, champagne, and sparkling cider.  A small but select silent auction will be held. Guests will be surrounded by great books and good company on a cold December night.
We are delighted to acknowledge the community partners co-sponsoring this event: The Bookstore at Fitger's, Duluth Coffee Company, Fitger's Inn, Grandma's Marathon, Hanft Fride, Loll Designs, Maurices, Melhus Management, National Bank of Commerce, Service Printers, Super One Liquor, Valentini's Vicino Lago, and Whole Foods Co-op.