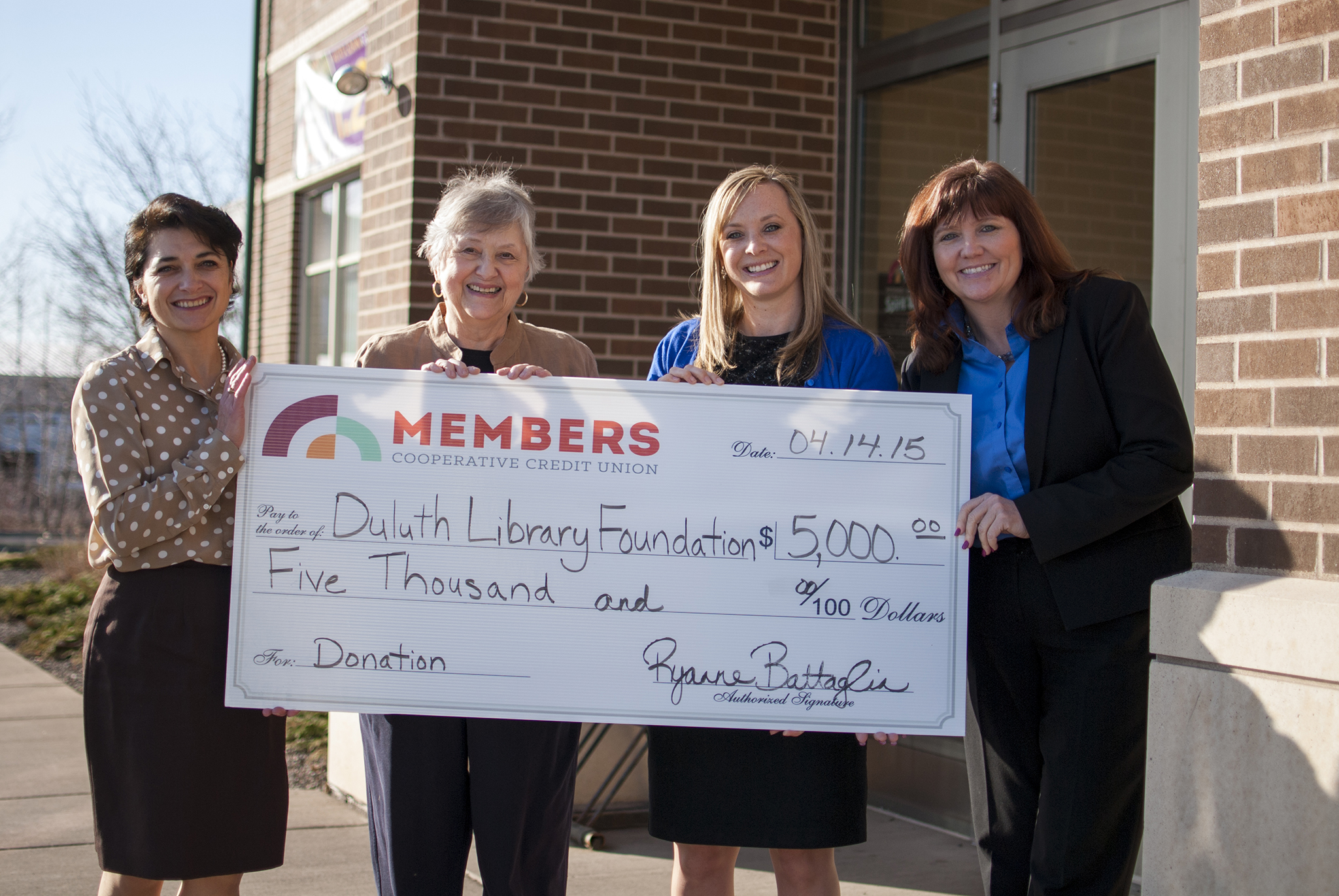 Tammy Heikkinen, President/CEO, and Ryanne Battaglia, Vice President of Business Development at Members Cooperative Credit Union, donated $5,000 to the Duluth Library Foundation's 2015 Library Fund on April 14.
"We are so grateful for your generous gift," said Foundation vice president Virginia Katz to Ms. Heikkinen and Ms. Battaglia as they posed for a photograph in the morning sunlight. The 2015 Library Fund aims to raise $100,000 for children's and teen programming and materials. "The Members Cooperative Credit Union gift will make a tremendous difference in achieving our goal for the youth of our community," added Virginia.
The Duluth Library Foundation is thrilled to acknowledge this generous gift by adding a William Shakespeare level nameplate honoring Members Cooperative Credit Union to the donor wall at the Duluth Public Library.